Next to the dive centers, travel packages, retail shops, and pro-development, Dive Division support offers several services, this includes scuba gear support, in- & underwater media productions, a local dive club, grab&go locations, and the latest scuba news of Curacao. Find out more here!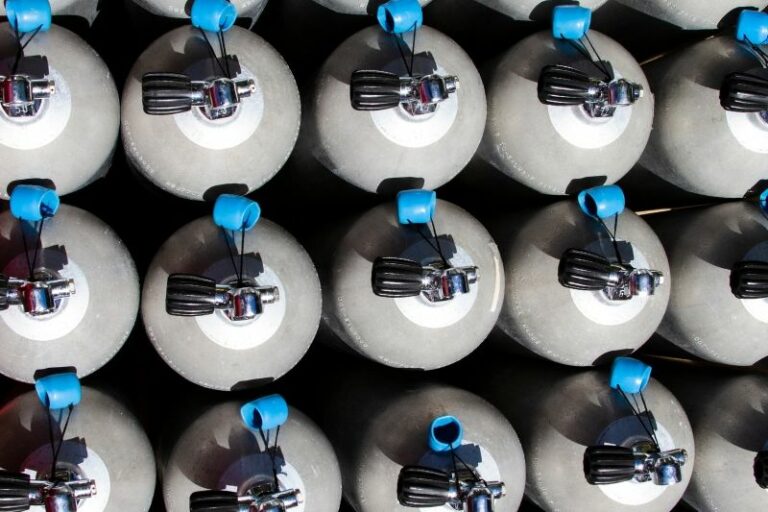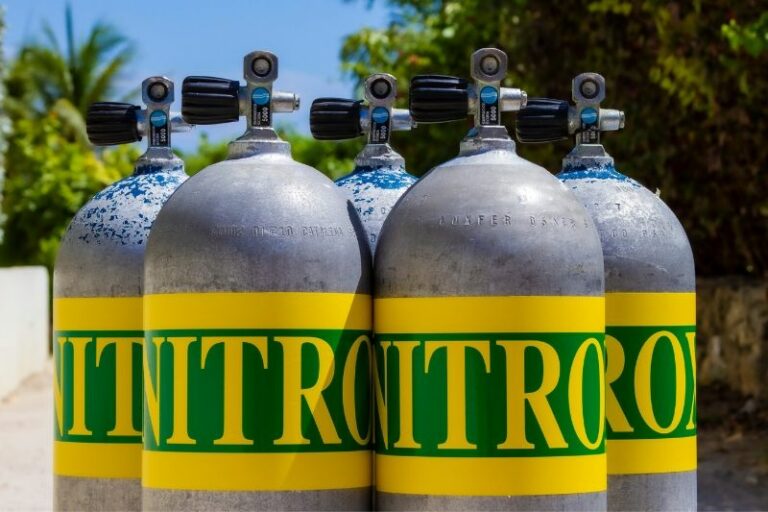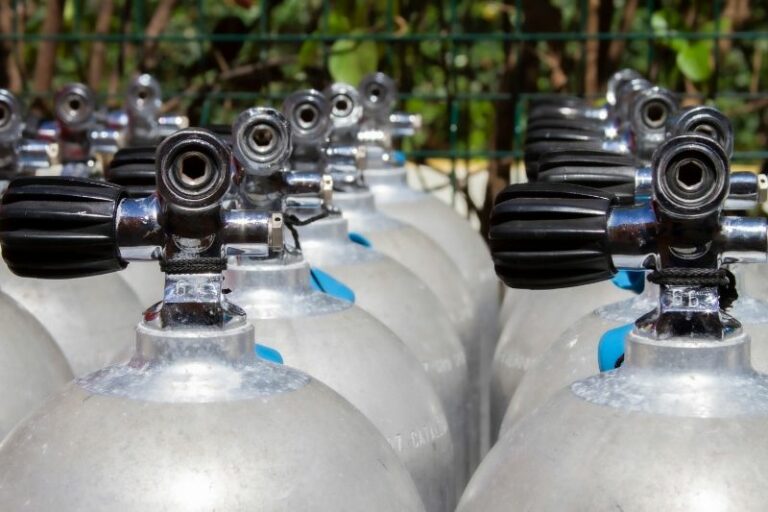 Dive Division Support is a service center based at Blue Bay Resort, Curacao. We specialize in servicing scuba equipment, including brands such as Tusa, Aqualung, and SEAC. We do all the general servicing for your dive gear, such as regulators, BCD's and dive gauges. We also change batteries for Suunto dive computers, do visual inspections and hydrostatic testing for scuba cylinders.
Get your cylinders filled here!
Get your cylinder at the biggest filling station here in Curacao.
Air or EANx32 (Nitrox)
With our Bauer compressor and our big bank, we have enough capacity to fill your cylinders. You can choose to get a regular Air fill or a Nitrox fill with EANx32 on the spot.
Important Notice: Make sure your cylinder is within the hydrostatic test date in order for us to fill it. For an air fill, you can be asked to show your dive certification. If you want a Nitrox fill, you will be asked to show your Nitrox certification card.
Visual inspection of scuba cylinders
How long is it been since you had your tank inspected? A visual inspection is an 'annual' check of the exterior and the internal conditions of the cylinder and the valve. This is not a mandatory inspection but highly recommended especially in the warm climate of Curacao. For aluminum, we also do an eddy current crack detection test.
Important Notice: The cylinder needs to be within the hydrostatic test date to be visually inspected.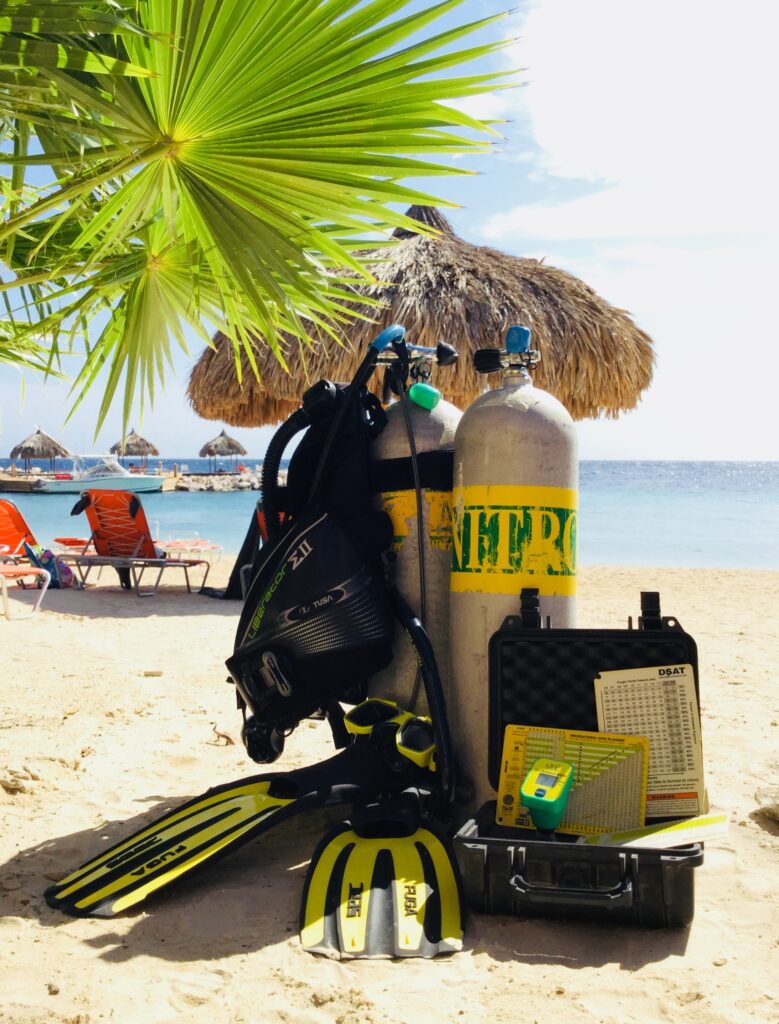 How long does it take to service my equipment?
| | |
| --- | --- |
| Equipment | Time frame |
| Regulators |  4-10 days |
| BCDs | 4-10 days |
| Computers* | 1-2 days |
(*Can be completed on site)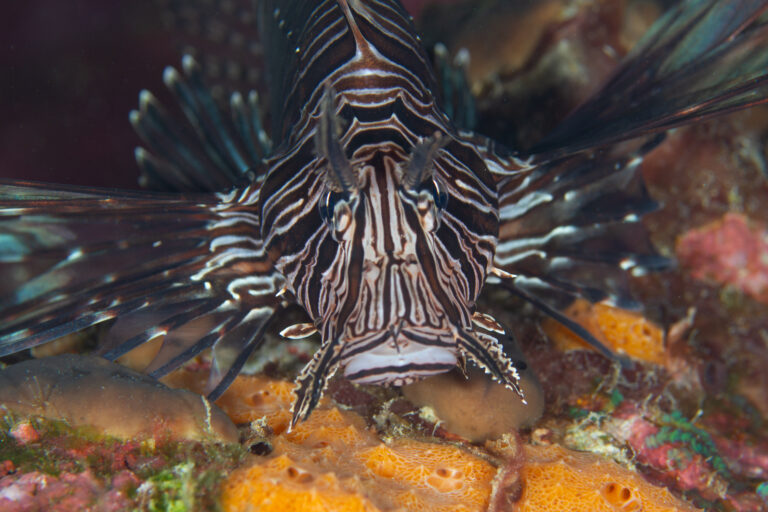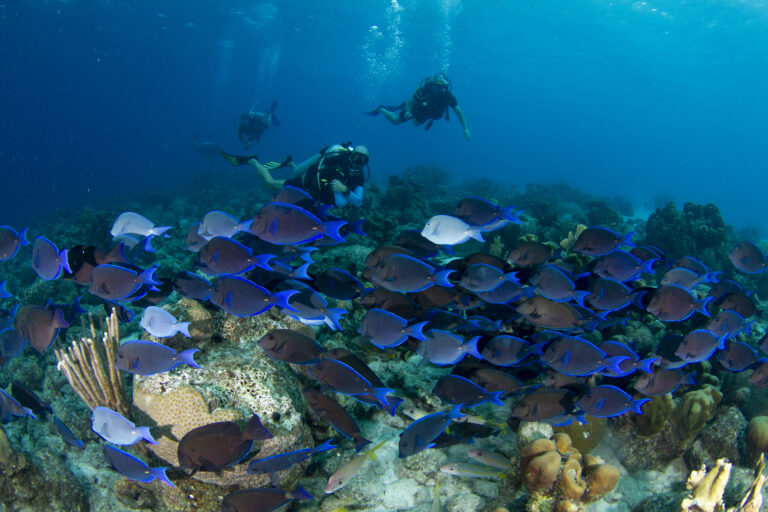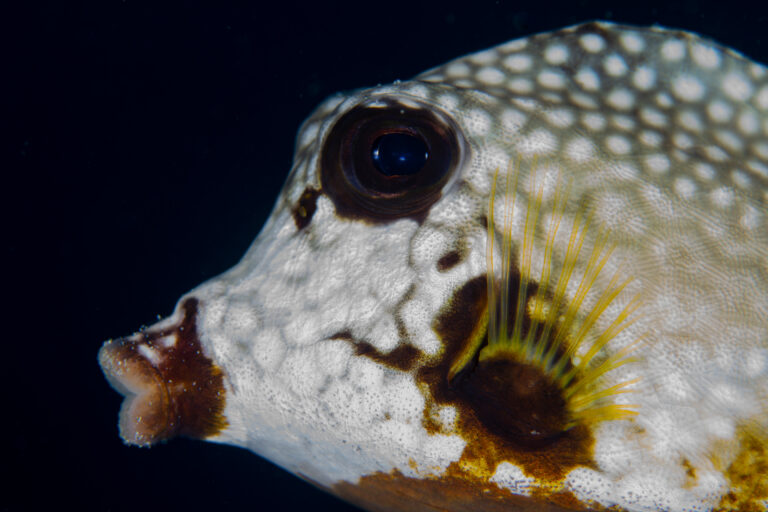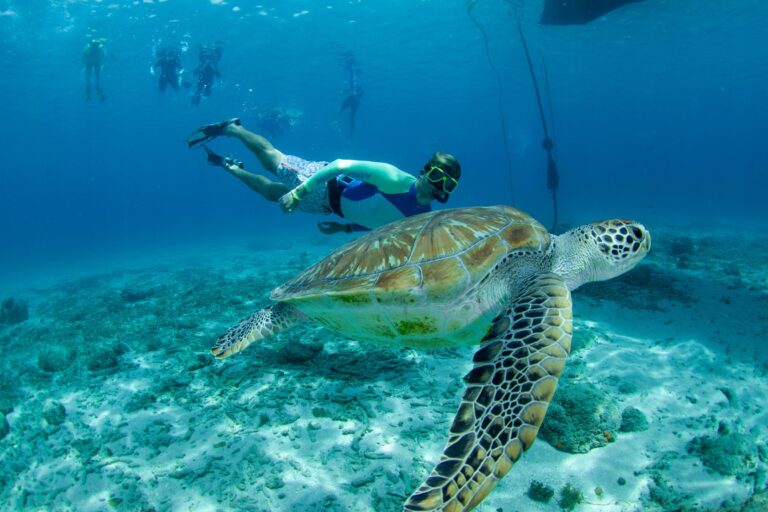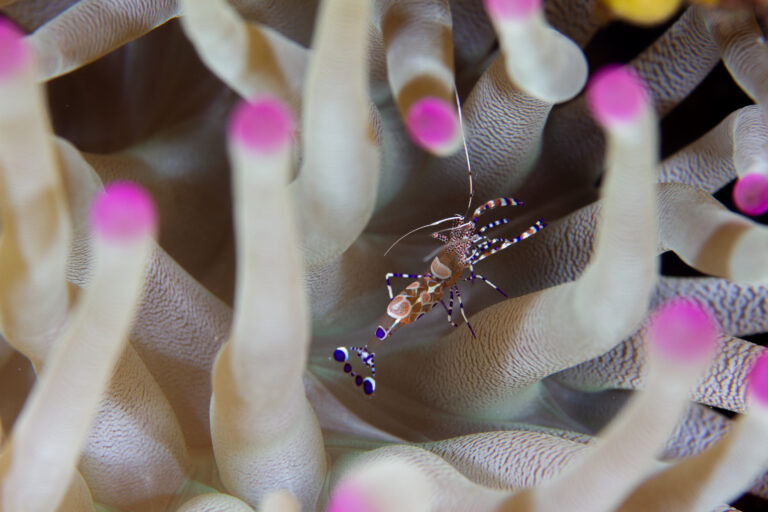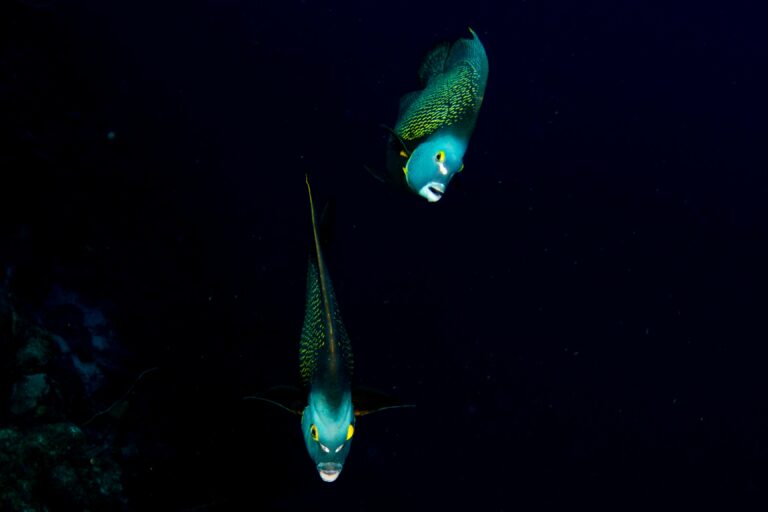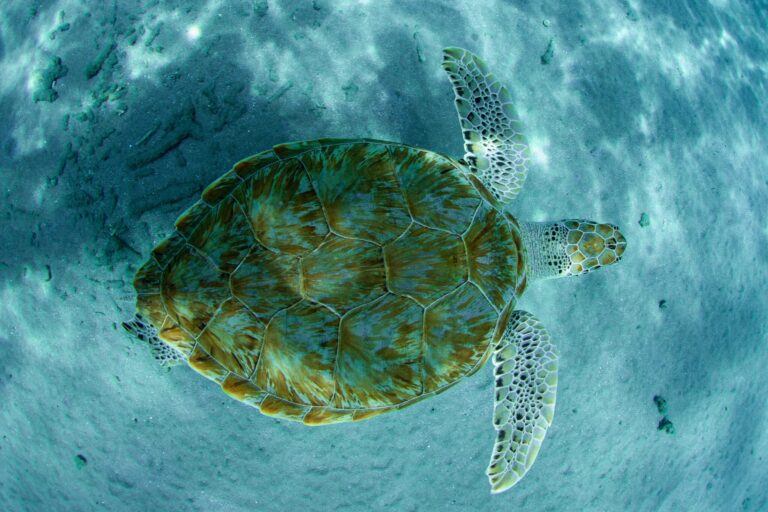 Professional in- & underwater imaging
Dive Division Media is a professional media production team specializing in underwater photography and videography. We offer personal customized, professional imaging of your Caribbean experience. You can enjoy your diving, snorkeling, or sailing adventures with the option of having your memories captured forever. Dive Division Media Productions offers photo and video courses for all skill levels, ranging from beginner to professional. Enjoy an individually customized course to suit your skills and desires.
Let us capture your most memorable moments.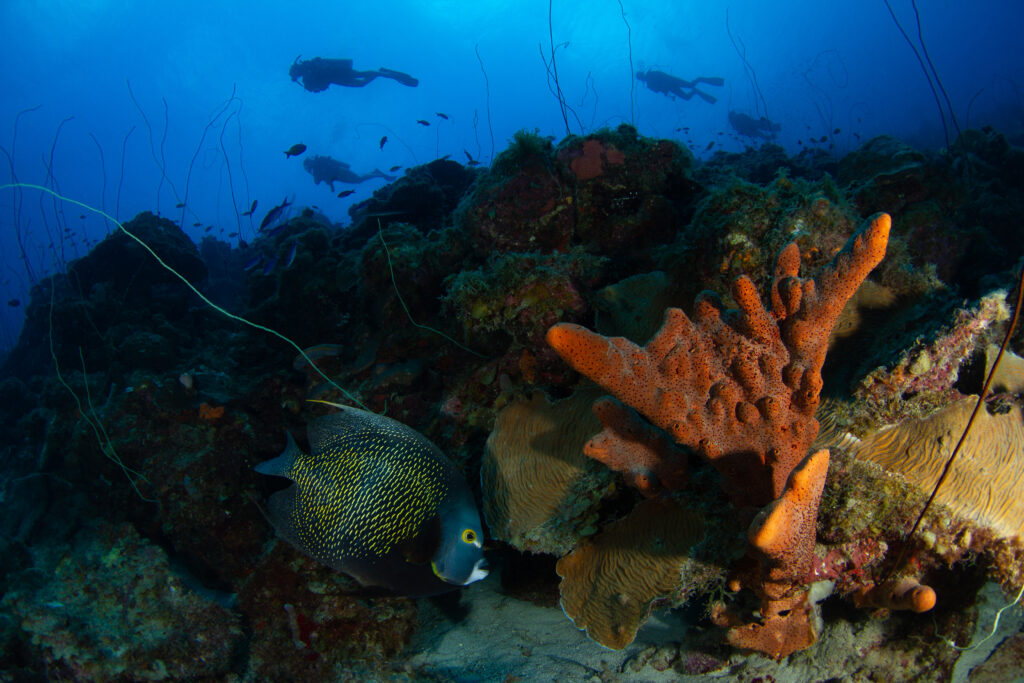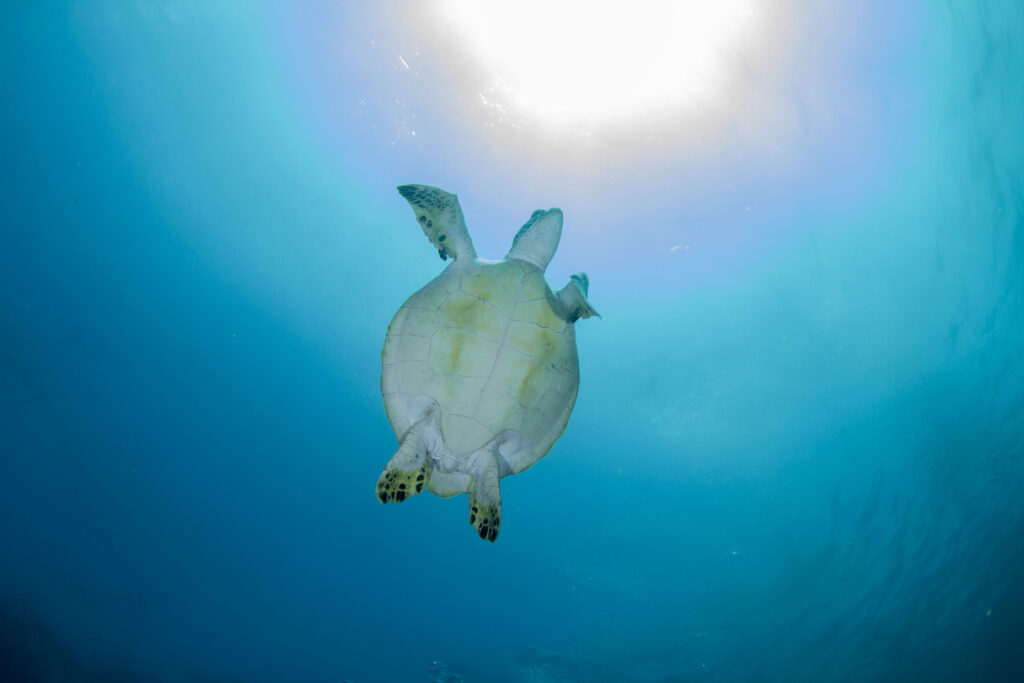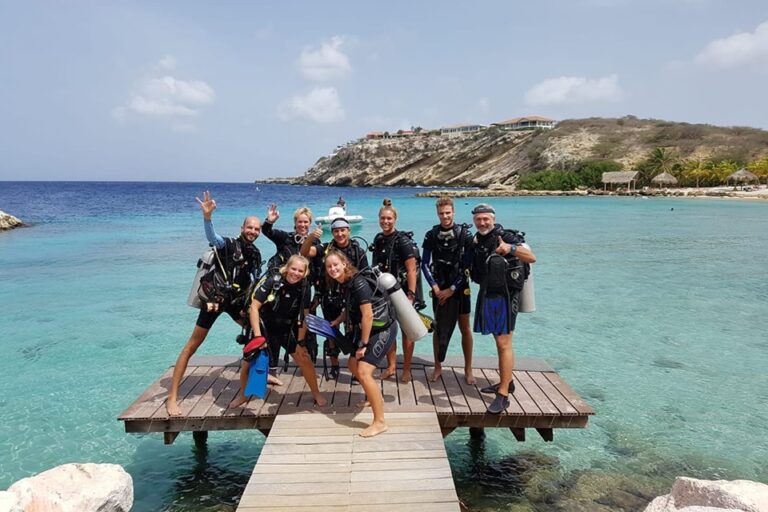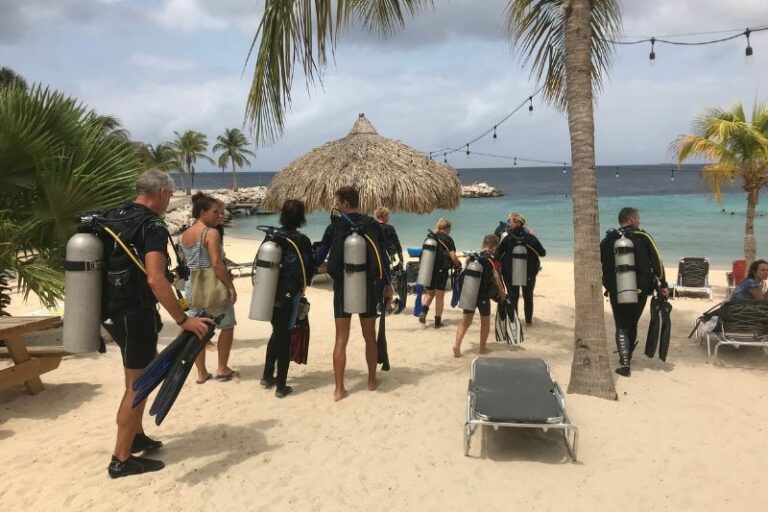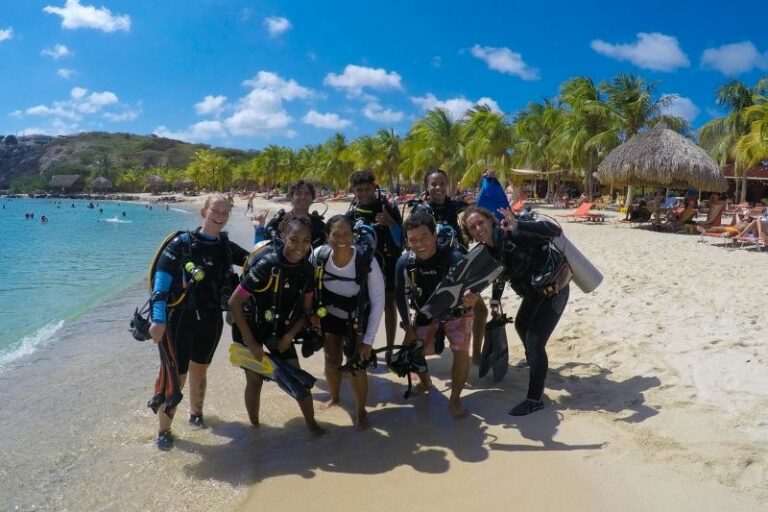 Your benefits
Upon showing your membership card you will obtain a discount at these dive centers and retail stores:
Blue Bay Dive & Watersports

Coral Divers
Jan Thiel Diving
BLVD Divers
Quiksilver Zuikertuintje
Quiksilver Coral Estate
Dive Division Retail Store
Dive Discounts
Tank Rental                                                                   – Only 13,00 ANG per tank.
Rental Dive Gear                                                          –  20%
Continue Education PADI Courses                         – 20%
Monthly specials                                                           – Various discounts
Retail Discounts (excluding items on sale)
BCD, Regulators & Wetsuits                                      – 10%
Snorkel, Mask, Fins & Dive Accessories                   – 10%
Dive Computers & Action Camera's                         – 5%
Clothing & Sunglasses                                                  – 5%
Visit one of the dive centers to complete registration. Don't forget to bring your divers license.
Do you love diving? Do you live on Curacao? Do you want to receive discounts? Then become a member of the Dive Division Club!
Dive Every 2 Weeks Somewhere on Curacao
Other club meetings will be announced well ahead of time. 
Everyone may become a member. To join at a dive you need to have a PADI open water license (or similar).
Yearly membership fee:
– Sedula holder: ANG 25,00 per year.
– No Sedula: US$ 25,00 per year.