Diving solo!? You must admit, it sounds a little crazy, but there are situations in which a diver would want to be a Self-Reliant Diver. That is not what this course is about.
Do not worry, you do not have to abandon your dive buddies. The focus in this course is exactly what the name suggests, how to become more self-reliant while scuba diving. Let me explain what the course entails and why it is a must-have for any dive professional.
Who should do this course?
Not just anybody can walk into a dive shop and book this course. There are a few prerequisites for becoming a self-reliant diver:
       Be at least 18 years old;
       Certified as PADI Advanced Open Water Diver or equivalent;
       Have a minimum of 100 logged dives.
If you successfully can tick off these boxes, you can and should sign up, especially if you are a professional diver. Other divers who also fit well in the category are underwater photographers, underwater videographers, or those who might be interested in the world of Tec Diving. Just remember, this is not the course that encourages you to go diving alone by any means, it is purely the mindset, that you are prepared to deal with the majority of possible emergencies by yourself.
Which equipment do you need?
Besides having your standard dive equipment as outlined in the General Standards and Procedures Guide of the PADI Instructor Manual, you have other equipment requirements as a Self-Reliant Diver:
Redundant gas source. Redundant gas must be configured so that the diver can access it with one hand;
Redundant depth gauge and bottom timer, or dive computer;
Redundant surface signaling devices (both visual and audible);
Two knives/cutting tools (except where locally prohibited);
Slate and pencil;
Back-up mask (highly recommended).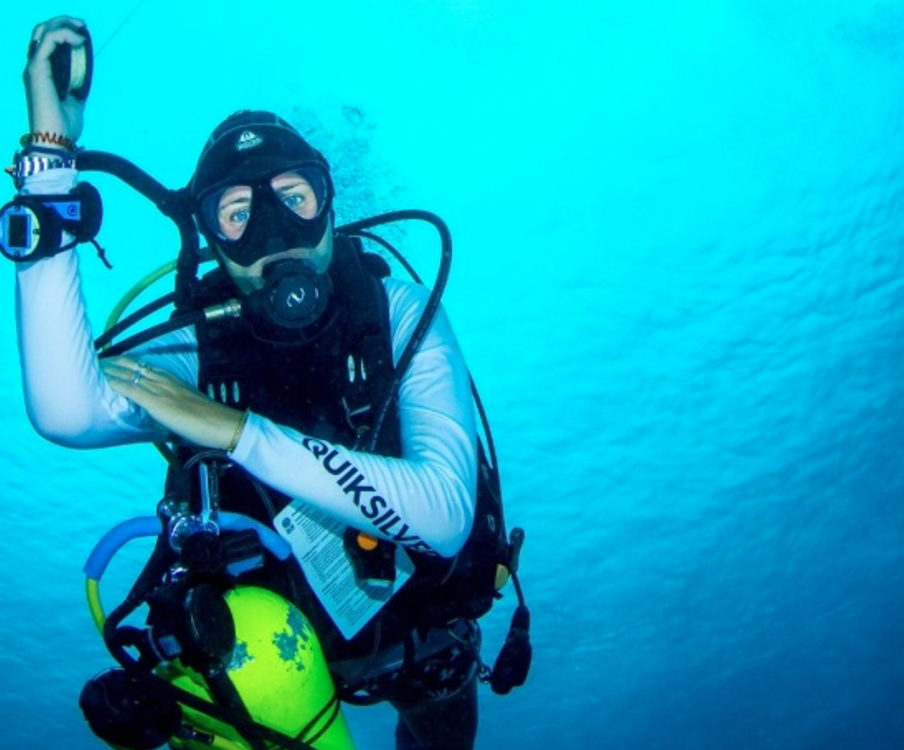 Like every course, you start with knowledge development. In this part, you will talk about the responsibilities of self-reliant diving and gain more knowledge about the safety, enjoyment, and practicality. The in-water part of the course takes place over three training dives. Learning how to compensate for situations you would normally handle with a buddy is the focus of the Self-Reliant Diver course. This includes making a proper dive planning, using air consumption rate calculations, having all needed redundancy equipment, how to use this equipment and learn to independently manage dive emergencies.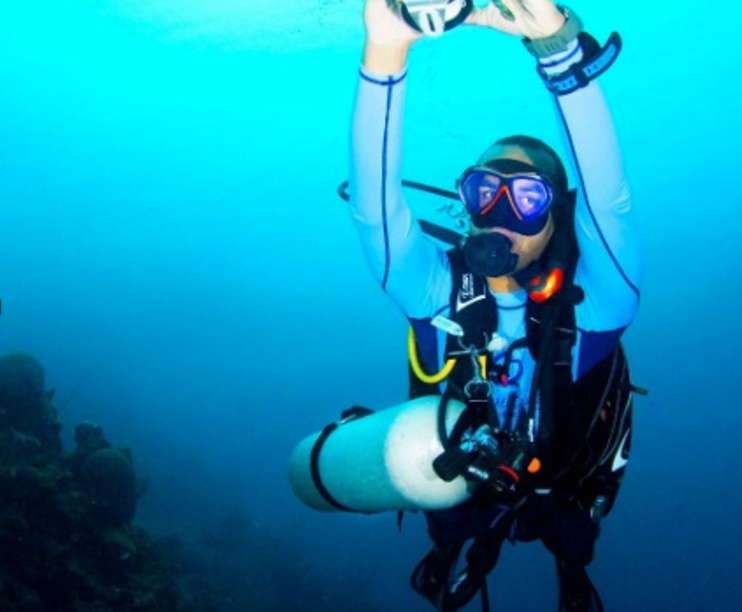 Some of the skills you will practice are:
Performing an air consumption rate swim to gather information for later calculation;
Switching to a redundant air supply system during simulated emergency situations;
Swimming without a mask;
Using a DSMB.
Dive planning and gas management is a major part of this course and you always do this based on the one-third rule, using your SAC rate. SAC rate stands for Surface Air Consumption Rate. This is how much air you breathe at the surface from any given tank. It can then be used to calculate your air for any dive using any size of scuba tank. How can you calculate this? Well, there is an easy formula you can use. We give you the formula to help you find the liters per minute you use (metric calculation). That is why you always take a slate and a pencil, so you can write this down and use it. Also, check your air consumption occasionally because your SAC rate will change with variables that affect your efficiency in the water.
                                   (bar used) x (cylinder volume in litres)                                                       
SAC =                _________________________________________ ÷ (time in minutes)         
                                       (depth in metres + 10 metres) ÷ 10
How do you stay out of trouble as a Self-Reliant Diver?
If you stick to three important rules, you will cut out the majority of problems already.
Maintain your equipment and always do a predive safety inspection;
Think about potential problems as part of your dive planning;
Never ignore the small problems, take immediate action to fix them.
As a dive professional, we feel that it is even more important to have this training, because how many times are you leading a group of students or divers that just got certified? Or you are exploring local dive sites with a group but might not have a specific dive buddy. Being self-sufficient and self-reliant provides a skill set needed for dive professionals to respond to emergencies independently. When you are guiding or teaching you have to be self-sufficient so that you can look after any of your own problems without needing to reach out to your students who may not be able to deal with something as they are focused on their own training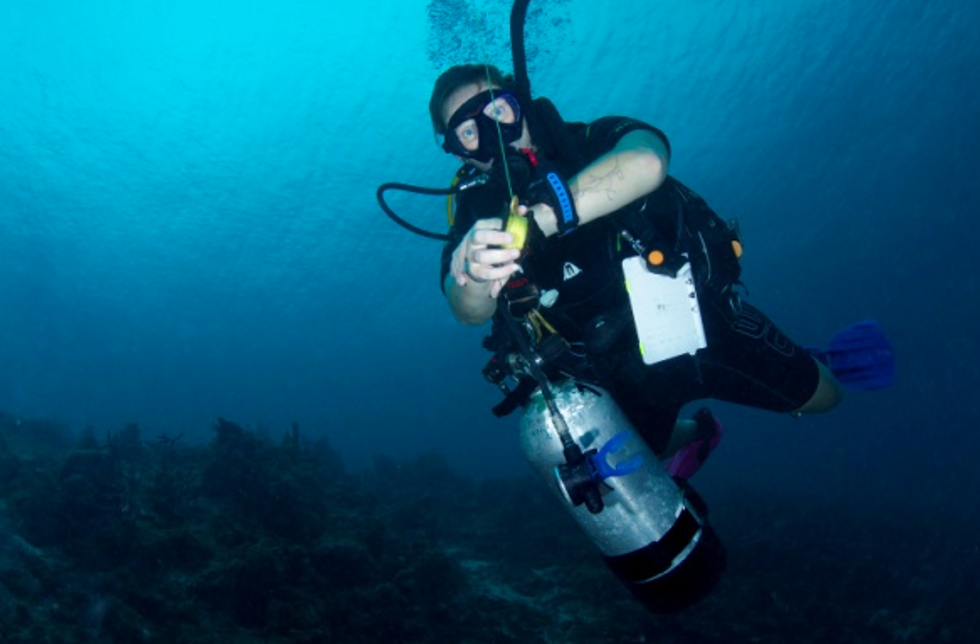 In short, this course is not just about diving without a buddy.
The focus is about becoming a Self-Reliant Diver whether you do this in a buddy – or dive team.
Overall, this course will make you a better-prepared diver, whatever the situation.
Ask yourself this, are you always diving with someone you know well? And even if you never plan to dive without a buddy, this course is useful. It will teach you, exactly what the name suggests, how to become more self-reliant. 
Do you want to know when you can do this course, check out our website for our contact details, walk into our shop at Blue Bay or check out the website of Coral Divers for some more information. There is no such thing as being over-prepared when diving!